The West Ocean String Quartet, winner of The Irish Times/The Ticket's "Trad CD of the Year, 2013" for their album "An Indigo Sky", now uses DPA d:vote 4099  instrument microphones, supplied by Ireland's DPA distributor, Big Bear Sound. Their recent feature appearance at Ceiliúradh (Celebration) – a special evening of music, spoken word and dance in London's Royal Albert Hall to mark the historic occasion of the first State Visit by the President of Ireland to the United Kingdom – was watched and heard by millions globally.
Playing several traditional Irish pieces, (arranged for the occasion by the Quartet's own Neil Martin), the West Ocean String Quartet were joined by singer Eimear Quinn and actor Fiona Shaw, ending with a powerhouse performance alongside the all-star house band, and Army bands and pipers from both Ireland and the UK.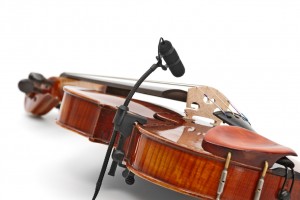 Formed in 1999, the West Ocean String Quartet's vision, eclectic repertoire and style have won them global praise. Their music, (mostly written and arranged by Neil Martin), lies somewhere in between the worlds of classical and traditional music. Disregarding rules and boundaries, they have found for themselves a unique voice, and have collaborated with many leading artists, both on stage and in the studio, including Christy Moore, Mary Black, Liam O'Flynn, Matt Molloy, Maighread Ní Dhomhnaill and Brian Kennedy.
The quartet concur that the clarity of true string sound from these DPAs is exceptional. "For us, the assurance of knowing that wherever we play in the world, the DPA 4099s' warmth and accuracy will be consistent is everything," says violinist Niamh Crowley. "We need be concerned only with making music. To now perform without them would be unthinkable."
Catch their Ceiliúradh performance here, while it lasts!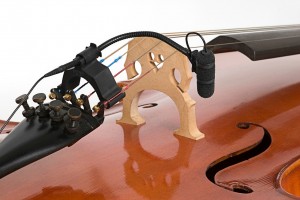 ---
Tags: DPA, live sound