Big Bear Sound are delighted to have helped successfully move Gorilla Post from their original split-premises set-up on Herbert Lane to a much larger, consolidated facility on Merrion Square, in the heart of Georgian Dublin.
Beginning with a single audio suite back in 2009, Gorilla Post has gone from strength to strength ever since, adding more audio rooms, video facilities and staff along the way.
The new facility includes two recording studios (with full 5.1 surround mixing), a spacious online edit & grading suite and three flexible, multi-purpose edit suites for sound design, video editing or graphics/VFX. Gorilla Post can now offer a complete one-stop-shop to their film, TV and advertising clients.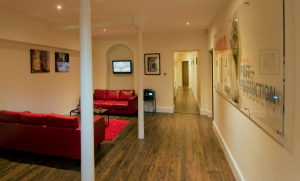 Gorilla Post Managing Director Barry Reid said, "The expansion to Merrion Square has given us a completely new lease of life. Besides the obvious benefits with the upgrades to all our equipment, and a completely fresh install, it means that our clients can have complete confidence that we are investing in our future and theirs. The guys at Big Bear have been with us since day one at Gorilla and did a fantastic job again here, with the considerable task of moving everything over, wiring our new building and getting us all up and running again with a minimum of downtime."
The move required the de-commissioning and transport of all equipment, furniture and facilities from Herbert Lane and re-commissioning in Merrion Square, creating comprehensive new workflow designs and installing additional cabling, furniture and infrastructure. The entire job was completed within a week.
Michael Browne, Managing Director of Big Bear Sound, said, "We are extremely proud of this job, as the high standard of work and finish required, in a short time-frame, demanded a very high degree of professionalism, and the whole team here contributed."
In addition to the move, Big Bear S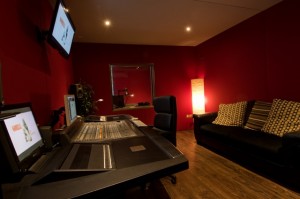 ound also upgraded the monitor speakers in all rooms (stereo and surround) to Genelec monitoring. As an Avid Elite Partner for Ireland, Big Bear Sound have also upgraded all of Gorilla's Pro Tools HD systems
Barry added, "We have a great deal more to offer now at Gorilla, and this is actually proving to be 'the year of the second series' for us. It's always a good sign when clients comes back for their second series – it means we're doing our job right!'
---
Tags: audio post, Avid, Genelec 8000-series, ProTools