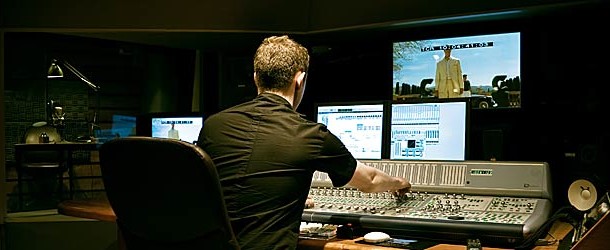 October 22, 2012
Big Bear Sound have recently supplied several new Avid Pro Tools HDX / Apple Mac Pro systems to Windmill Lane Pictures in Dublin, as part of a major upgrade throughout their entire audio post-production facility – incorporating three main studios, a dubbing bay, and several editing rooms.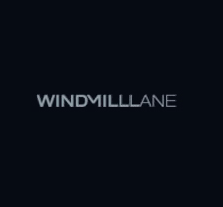 Working on high-end dramas and features, with ever-expanding track counts and surround requirements, had begun to put significant demands on their existing setup, and Big Bear Sound assisted with navigating all of the various upgrade paths, hardware and software compatibilities, plugin upgrades and support options to ensure a smooth transition to the new systems. This new Pro Tools installation has allowed the studio to expand its sound editing department to now cater for much more drama, feature and animation work, and ensures complete compatibility within its two audio facilities, Number 4 and Slate.
Locky Butler of Slate commented: "With the high demand of these shows and an increased track count particularly on 5.1 surround mixes, we had to make the jump to version 10 HDX systems. It has made a world of difference and gives our clients a better end result."  Dean Jones of Number 4 added: "We knew it was time to change and so by upgrading it has given us great flexibility and much more firepower. We are delighted with the new features these systems can now give us."
John Brady, Windmill Lanes' technical director said: "These upgrades demonstrate our commitment to continue to invest in the latest technology, and giving our clients and audio engineers the opportunity to avail of much faster and more efficient workflows."
Big Bear Sound is no stranger to Windmill Lane Pictures' state-of-the-art facility at Herbert Street, having consulted on and supplied the extensive Genelec monitoring systems installed throughout the building in 2009, and in particular their two very impressive 5.1 surround mix rooms, both featuring Genelec 1038A and 8050A monitor systems.
Windmill Lane is one of Ireland's premier post-production facilities. Recent credits include; "Albert Nobbs", " Haywire", "Lockout", "Primeval", "Love/Hate", "Masterchef" and "The Apprentice".
---
Tags: Apple, audio post, Avid, Pro Tools, Pro Tools HDX, surround, Windmill Lane Pictures