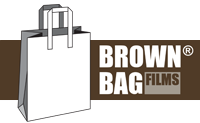 October 22, 2012
Brown Bag Films, a multi award-winning Dublin-based animation studio producing a number of high profile features and series for Disney, Nickelodeon, BBC and RTE, have recently completed a major upgrade to their in-house audio facilities.
Big Bear Sound were originally commissioned in 2009 to spec and install the first surround-capable mix room in Brown Bag's Dublin HQ. Following detailed consultation on the requirements, Big Bear Sound provided all of the equipment, furniture, room acoustic treatment, system integration and on-site cabling and wiring – integrating this new audio studio alongside Brown Bag's existing video editing and VFX suites, and associated infrastructure of audio and video cabling, and data networks.
Following the enormous success of Studio 1, in 2012 Big Bear Sound were asked to come back and add a second studio, and to upgrade the original to the same spec. With some extensive soundproofing and acoustic treatment provided by iAcoustics, both studios now feature Avid Pro Tools HDX systems with ICON D-Command consoles, customised Apple Mac Pro computers, AKA studio furniture, Blackmagic Design HD video capture and play-out hardware, Genelec 5.1 surround monitoring and Source-Connect software for remote voice-over recording and client monitoring. Again, Big Bear provided all systems integration and wiring on-site, and continuing technical support. The Genelec monitor systems in both rooms are calibrated to match each other as closely as possible, to facilitate sharing work between rooms.
---