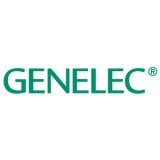 Genelec:
Come in and audition the entire Genelec 8000-series monitor speakers and more in our acoustically-treated demo space – with all models acoustically calibrated and level-matched, in stereo or 5.1 surround, and with or without subwoofers.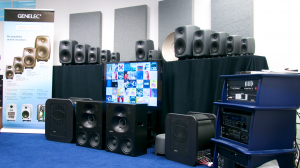 We have Genelec's Smart Active Monitoring (SAM) system on display – a computer-based setup enabling system control and automatic calibration of level, distance/delay, phase and EQ for each speaker / sub in the system. We also have a selection of Genelec's architectural in-wall / ceiling models on demo, for home/commercial installations.
Use our demo library of music and movies, or bring along a CD / DVD or iPod to check out these incredible speakers.
Digital Audio Workstation (DAW) systems:
Whether you're composing music for film & TV, setting up a basic home-recording system, a state-of-the-art recording studio or audio post-production facility, Big Bear Sound can offer you a test-drive of the current crop of digital audio workstation software and plugins with a huge array to choose from, including:
Avid Pro Tools (HDX and native)
Avid Sibelius
Ableton Live
Apple Logic Pro
MOTU Digital Performer
Steinberg Nuendo & Cubase
Audioease
Best Service
FXpansion
iZotope
LA Scoring Strings
McDSP
Native Instruments
Neyrinck
ProjectSAM
Sonnox
Soundminer
SoundToys
Spectrasonics
Synthogy
Toontrack
Universal Audio
Vienna Symphonic Library
Waves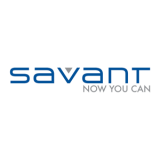 Savant AV:
Big Bear Sound is an authorised Savant AV Dealer and Installation Specialist, supplying and installing this cutting-edge automation and control solution in private residences and commercial environments. Savant's innovate Apple-based system incorporates audio and video control (e.g. multi-room audio, home cinema, digital and IP TV) into a comprehensive control system alongside climate control, lighting, security, communications, etc – all controlled from your iPad, iPhone or Mac!
Come and see our in-store demonstration, and find out how a Savant solution could transform your home, office, boardroom, classroom, church, conference room, etc.
Microphones:
Full range of DPA Microphones.
Wide selection of mics from Audio-Technica, Rode, Shure, Sennheiser…
---
Tags: Avid, DAW, demo, DPA, Genelec, PA, plugins, Pro Tools, Pro Tools HDX, surround, Yamaha