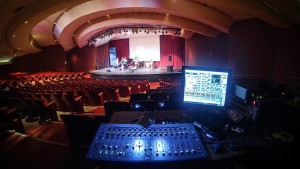 On demo at Big Bear Sound!
Latest 4.5.3 software update installed – Click Here for Features

Get the performance, sound quality, and features that countless live sound professionals have come to rely on in a system architecture that's built for the future. The modular Avid S3LX System is comprised of a high-performance HDX-powered processing engine running AAX plug-ins, scalable remote I/O that can live on stage or in a rack, award-winning VENUE and Pro Tools® software, and a head-turning compact control surface that's built for the road, but equally at home in the studio. Re-creating the sound of the studio in a live setting has never been easier—or more accessible.
Built for the future:
The S3LX System offers a first-of-its-kind modular, open networked architecture, with a fault-tolerant Gigabit Ethernet network connecting all devices for maximum performance and flexibility. From such innovations as Ethernet AVB and HDX-powered, floating-point processing, to integrated AAX plug-ins and EUCON support, you gain a future-proof solution that works with the technologies of today and tomorrow.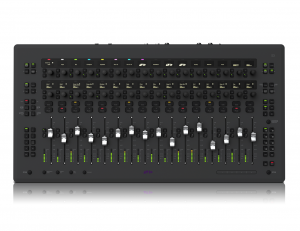 Take control—anywhere you roam:
Whether you're at the gig, on the tour bus, or in a studio or hotel room, the S3LX System's full-featured power and compact size enable you to exercise your creativity practically everywhere you go. It's the ideal cost-effective mixing/ recording setup to take to any gig—in any size space—as it easily loads into a car, van, truck, bus, or plane.
Create studio-quality mixes live:
Professional-grade I/O. Transparent preamps. Premium signal paths. These are just some of the qualities that enable the S3LX System to deliver exceptional sound. The system directly supports AAX plug-ins, giving you access to the same creative tools used in top recording studios today, effectively replacing bulky outboard gear and cumbersome external plug-in "servers." Whether you want to re-create an artist's signature studio sound live or get more creative with your own mixes, there are plenty of AAX plug-ins available to choose and explore, to get the sounds you want.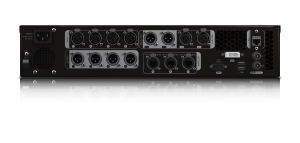 Get unmatched Pro Tools integration now—and in the future:
Simply connect your laptop (with Pro Tools or other DAW installed) to the system's Ethernet AVB network (using a single Cat5e cable) and you're ready to record with up to 64 tracks of audio recording/playback. VENUE Link makes it easy to control your live mixing and recording/playback setups as one. What's more, with EUCON functionality coming soon, you'll be able to use the control surface to mix Pro Tools and other DAW sessions, making the system an extremely versatile solution for both stage and studio. (* Pro Tools on Windows requires the presence of an ASIO-compatible soundcard).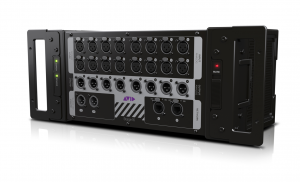 Scale up without being weighed down:
The S3LX System features a modular architecture, enabling you to easily scale it to meet your production needs. Go from 16 I/O channels with one Stage 16 box up to 64 channels with four. Rack your I/O in one location for easy supervision, or place each box as close as possible to the source, anywhere in the venue, for maximum flexibility—up to 328 feet (100 meters) away. And with Ethernet AVB connectivity, all you need are lightweight, inexpensive Cat5e cables, putting an end to expensive, bulky analog snakes.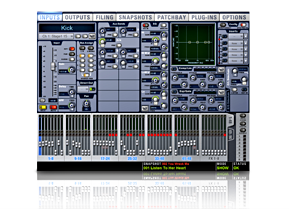 Bring the ease and efficiency of VENUE software to your event:
Easy-to-use VENUE software is at the heart of every Avid live sound system, so you can use existing VENUE show files with the S3LX System, and vice-versa. The system features the latest version of VENUE software, offering all of the same features and benefits countless engineers know and love, plus some new ones optimized for the S3LX, including a new Media page, EQ and dynamics on outputs, drag-and-drop device features, and enhanced Virtual Soundcheck.
Enhance shows with 2-track USB playback:
Connect a standard USB Flash drive to the E3 engine for fast and easy 2-track playback and recording. Use playlists to organize your files and then integrate them with VENUE snapshots and events for easy playback—ideal for triggering spot effects, cues, and music beds for theater performances, or for archiving stereo recordings of your board mix.
What's included:
S3 control surface
E3 engine
Stage 16 remote I/O box
VENUE software
Pro Tools software
AAX DSP plug-in bundle
Cables, accessories, and guides
Interesting Links:
---