Big Bear Sound recently supplied the live audio playback system for "Heartbeat of Home", the new music and dance spectacular from the producers of Riverdance.
Featuring the vibrant, dynamic components of traditional Irish, Latin and Afro-Cuban music and dance, the show features a world-class cast of thirty-eight, including a ten-piece band, creating a new and electrifying sound written by award-winning, Golden Globe nominated composer Brian Byrne.
Having successfully supplied playback systems for the initial workshops and previews for international promoters in October 2012, (as well as equipment supply and technical support for the various "Riverdance" productions since the beginning), Big Bear Sound were once again approached to design and supply a full, road-ready playback system for the "Heartbeat of Home" touring production.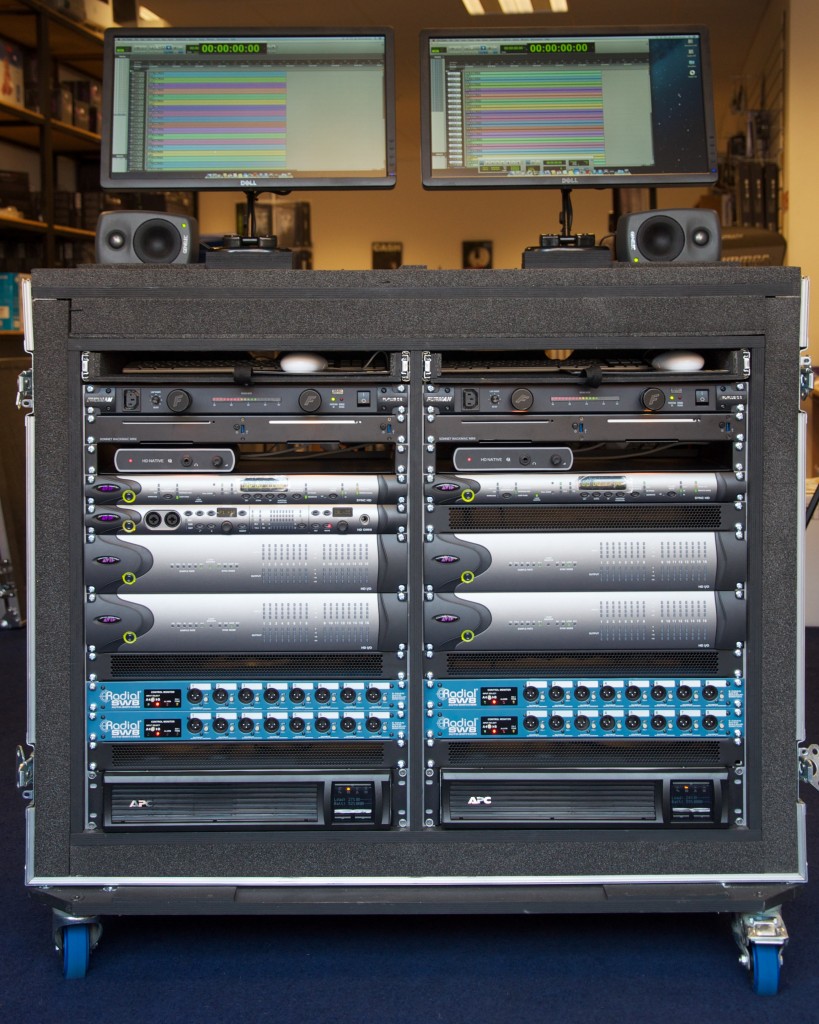 The rig supplied includes rack-mounted custom Mac Mini computers, running two identical Avid Pro Tools HD Native Thunderbolt systems – one main, and one redundant backup – each with 32 audio outputs, an auto-switching system to instantly (and inaudibly!) change over from the main playback system to the backup in the event of any problems, as well as a timecode  system to both sync the two Pro Tools systems and act as the timecode master for the show, driving dozens of cues for mixing consoles, lighting, visual projections, and other stage elements.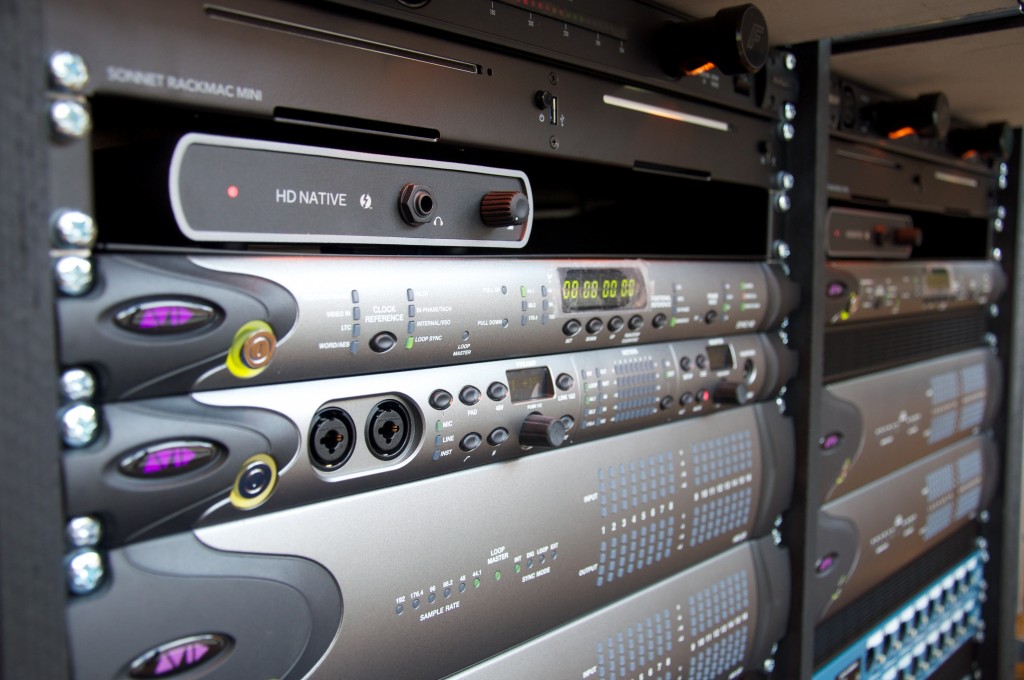 Using Pro Tools HD for the live shows allows easy transfer of large backing track sessions from the recording studio to the stage, as well as enabling any changes or new arrangements to be done while on the road.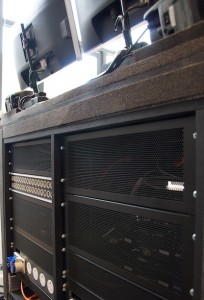 The entire system is installed in a custom designed flight-case, with flip-up display screens, pull-out keyboard & mouse trays, Genelec monitor speakers, uninterruptible power supplies, and all power and audio distribution and cabling included.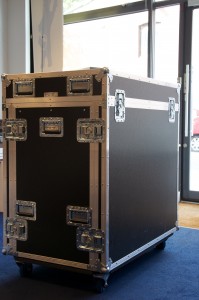 Following huge critical and commercial success during it's world premiere 3-week run at Dublin's Bord Gais Energy Theatre, "Heartbeat of Home" opens in China this November and December, before touring Canada and the USA in the new year.
---
Tags: Avid, live sound, Mac Mini, Pro Tools, Pro Tools HD Native