Big Bear Sound & SSL are running 2 hybrid studio workshops in Windmill Lane Recording Studios
and The Button Factory on the 9th and 10th of October. Entry is free but you must register to guarantee your place.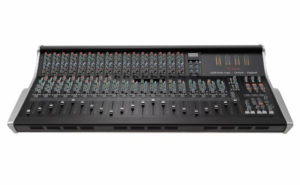 Monday October 9th 2 – 5pm Windmill Lane Recording Studios
Tuesday October 10th 10.30am – 1.30pm The Button Factory
Focused on SSL's Matrix2 and XL-Desk consoles these workshops will explore hybrid
studio techniques that combine the sonic advantages of processing and summing
in the analogue world, with the accelerated workflow of hands on hardware control
over the analogue and DAW domains. The workshops will be conducted by SSL
Product Specialist Sam Bath and will explore the operational capabilities of these
consoles with real world examples of studio technique.
Come and experience for yourself how SSL can improve your sound and accelerate
your workflow.
Please register here
http://www2.solidstatelogic.com/forms/hybrid-studio-workshops-dublin-october-2017
---