Big Bear Sound recently supplied equipment & personnel for Chris Watson's highly successful sound recording workshop and live performance of his recent work "El Tren Fantasma", in the beautiful and atmospheric setting of Abbeystrewery Church, Skibbereen, as part of the Skibbereen Arts Festival.
A founder member of experimental music group Cabaret Voltaire, Chris Watson has more recently become well-known as a wildlife sound recordist, capturing the sounds of deserts, oceans, jungles, and more recently the Arctic and Antarctic for the David Attenborough tv series, "The Frozen Planet".  He is also an accomplished sound artist, with sound installations and events around the world, as well as providing remixes for bands such as Doves and The Horrors.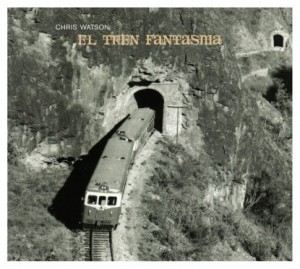 "El Tren Fantasma" is described as "a thrilling acoustic journey across the heart of Mexico from Pacific to Atlantic coast, using archive recordings to recreate a rail passenger service which no longer exists". Chris spent a month on board the train with some
of the last passengers to travel this route. As sound recordist, he was part of the film crew working on a programme in the BBC TV series Great Railways Journeys. For "El Tren Fantasma", the journey of the 'ghost train' is recreated, evoking memories of a recent past, capturing the atmosphere, rhythms and sounds of human life, wildlife and the journey itself along the tracks of one of Mexico's greatest engineering projects.
With the help of a Genelec 8240A and 7270A DSP surround speaker system, the audience were treated to some fantastic surround recordings and out-of-this-world sound effects as part of a thrilling and atmospheric performance, with commentary and conversation from Chris himself.
Big Bear Sound are proud to participate once again in the Skibbereen Arts Festival, following two very successful surround sound events here with Chris Watson in recent years.  Chris' performances and workshops are just some of the highlights of a very special festival, which goes from strength to strength every year with an wide range of excellent performances, workshops, exhibitions and events, all in the beautiful surroundings of West Cork.
Roll on next year!
http://www.chriswatson.net
http://www.skibbereenartsfestival.com
http://www.genelec.com
---