HDX continues to gain momentum and grow Avid's preeminent customer community.
Avid today announced that customer sales for Pro Tools|HDX has exceeded 7,500 systems worldwide. Leading film production facilities, music and post-production facilities as well as independent artists worldwide use Pro Tools|HDX as the centerpiece of their creative workflows. The HDX system provides more power, higher audio quality and easier methods to record, edit and mix even the most demanding productions. It also provides more tracks, headroom and up to five times more dedicated DSP power to tackle the industry's most challenging post-production projects with guaranteed performance.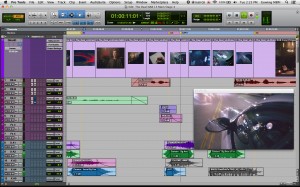 Every HDX system includes Pro Tools|HD 11, enabling Avid customers to push the creative boundaries of their audio endeavors further than ever. The third-party plug-in community has delivered and continues to develop advanced plug-ins and new audio tools to complement Pro Tools|HDX. Pro Tools|HD 11's core engine, 64-bit architecture and expanded metering empowers audio professionals to handle complex sessions, compose with more virtual instruments and effects, and to collaborate directly with Media Composer editors.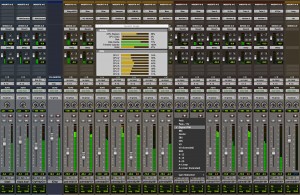 "Pro Tools|HDX is the result of years of collaboration with prestigious audio professionals worldwide to truly understand their needs and requirements for a next generation professional audio system," said Tim Carroll, VP Worldwide Audio, Sales and Professional Services, Avid. "Adoption for HDX has exceeded our expectations and clearly shows that the professional audio community has a need for larger, scalable DSP systems to achieve their creative objectives. We are proud to be part of their creative process."
Pro Tools 11 and Pro Tools|HD 11 are in stock and on demo at Big Bear Sound.
---
Tags: audio post, Avid, DAW, Pro Tools, Pro Tools HDX